**WARNING THIS IS A LONG POST**
This was my first Father's Day to spend with my wonderful fiance and I have to admit it was great! On Saturday morning we had breakfast at Cracker Barrell (one of my personal favs) with Noah's grandpa. We really enjoyed all being together, eating good food and having fun times.
Teresa (Noah's mom) and her daddy. Doesn't Noah look just like him???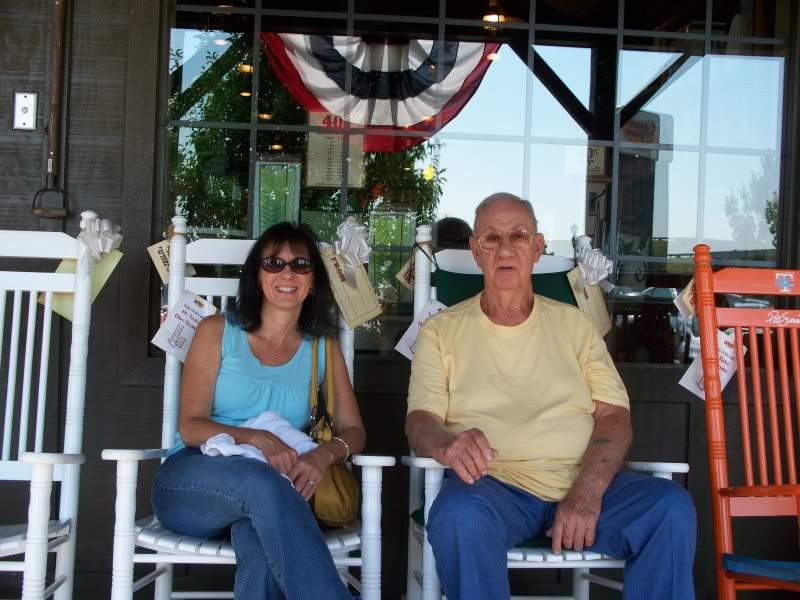 Our babies playing or trying to play checkers waiting for our turn to sit down.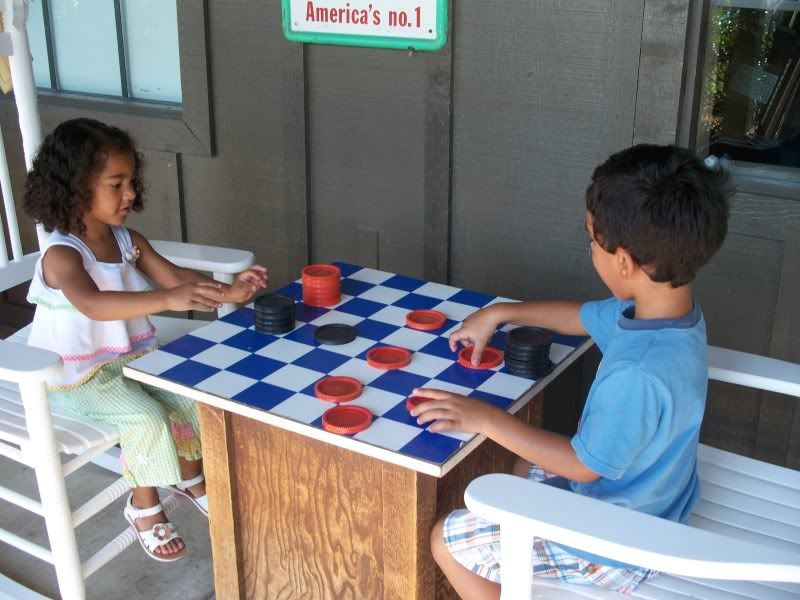 Papaw, Shirley, Elijah and Kirsten waiting for our food to arrive.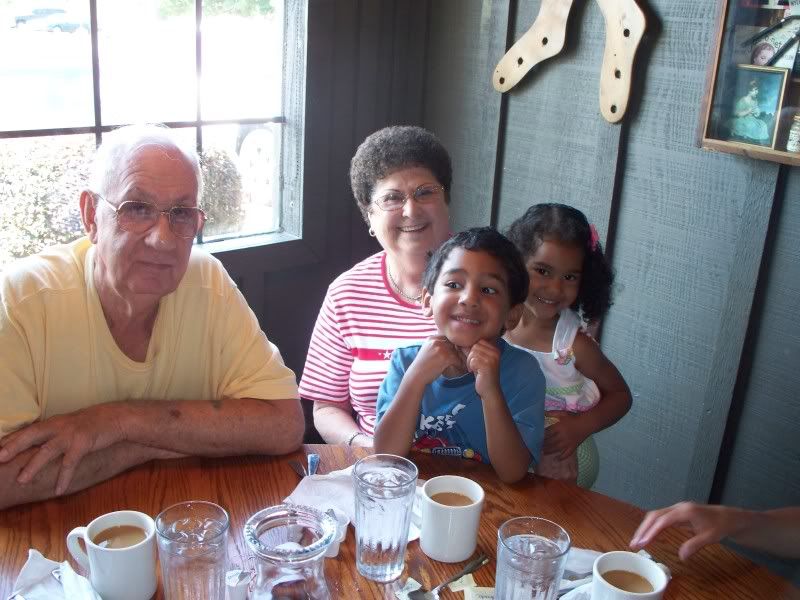 Pawpaw kissing on Elijah. Adorable!!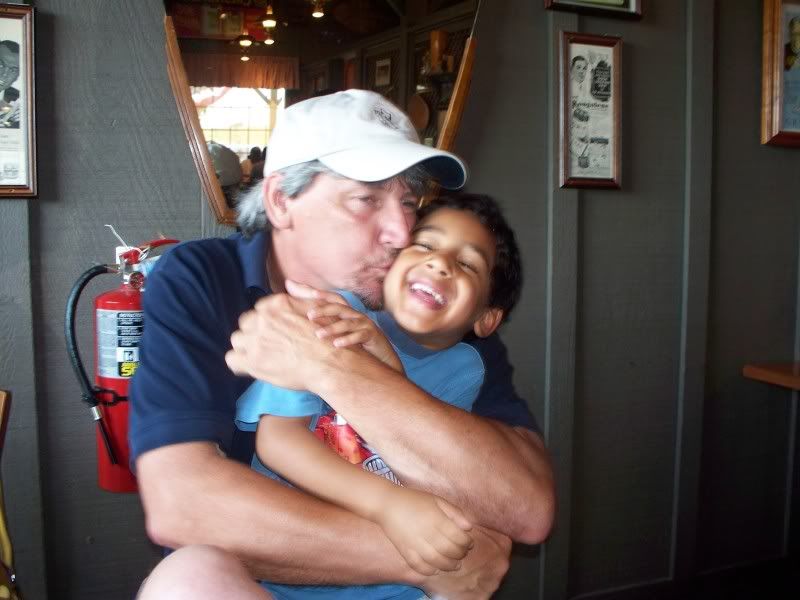 Me and Kirsten playing around waiting for everyone else to finish eating.
Noah and I with Papaw and Shirley.
After brunch we had some friends over to swim and cookout. We had so much fun playing in the pool and watching grown men play on the "Cars" slip and slide! Talk about some entertainment! Here are some pics from that evening.
Leroy flipping over after he slid down the slip and slide! ha ha.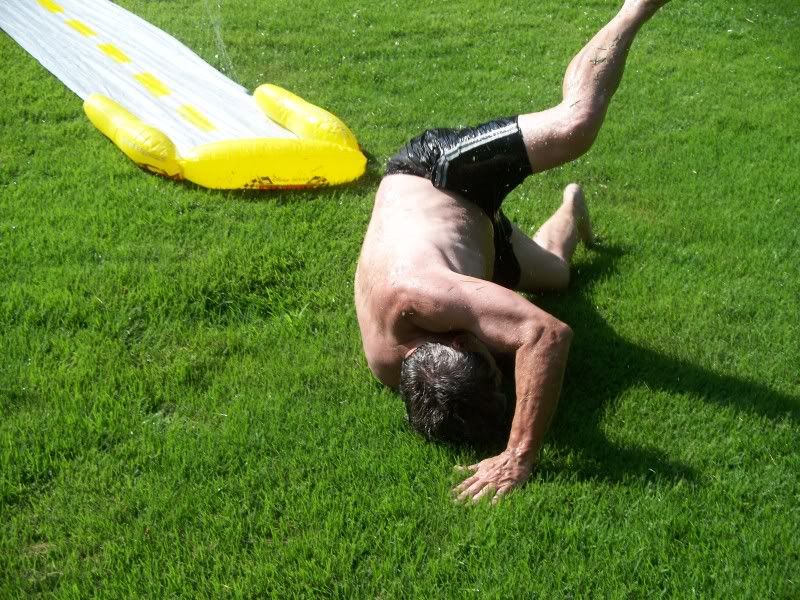 Elijah going down the slip and slide..it took him a few tries to get it right!
Leroy trying to clean all the grass off of him...this picture turned out really funny.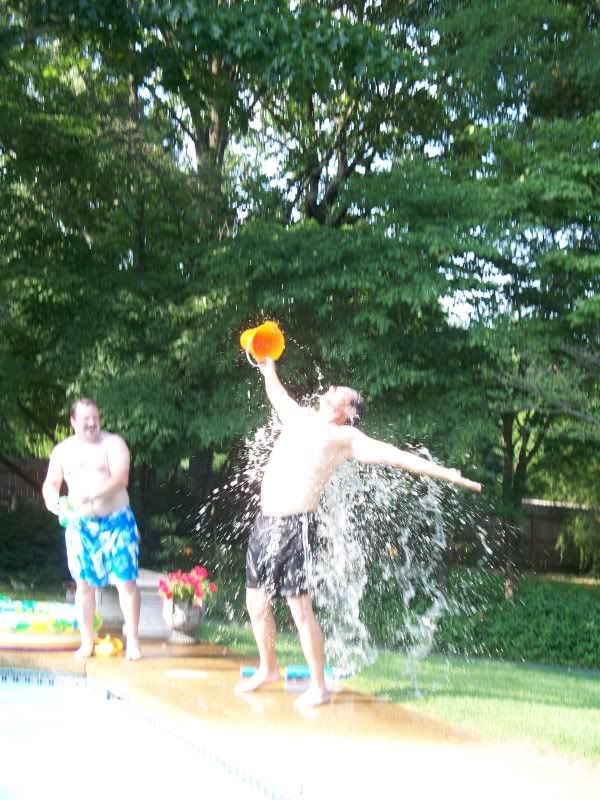 Here are our friends Brandon and Jamie that we had so much fun hanging out with!
It was a long night. We ate dinner and then off to bed for the babies! Sunday was pretty uneventful (considering we celebrated on Saturday). We gave Noah and Leroy their presents after church and then just hung out at the house for the day!
I hope all the Daddy's out there had a
WONDERFUL
Father's Day!