Ok I finally have time to post some of our pictures from our Six Flags vacation with my baby (sorry little) brother Christian. Enjoy!!
Christian on the horse outside Lamberts!!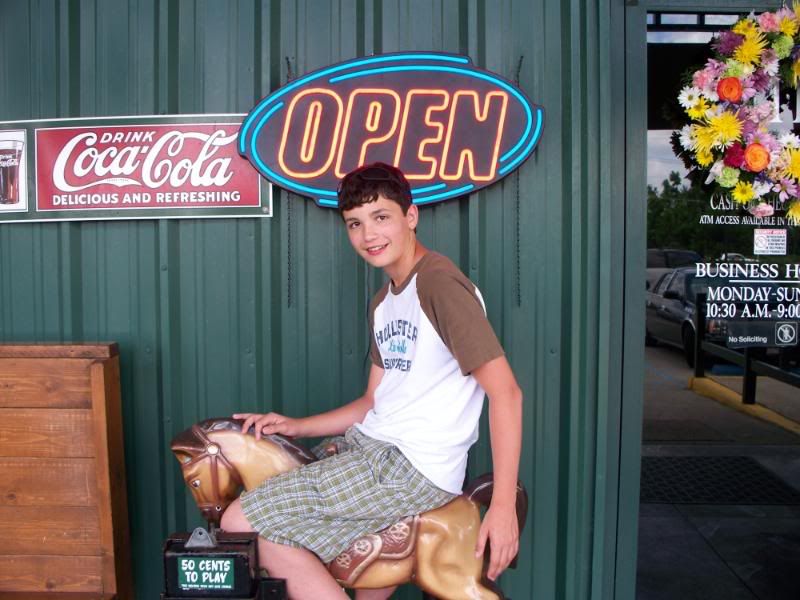 Here is all 4 of us in front of the Arch in St. Louis.
Christian and Jacob posing as "monsters"
Jacob and Christian on the Ferris Wheel.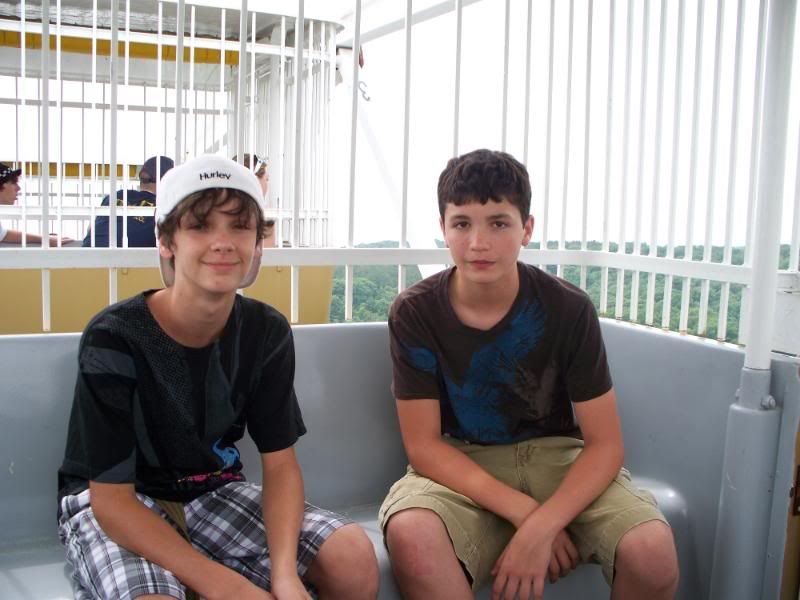 Here is me trying to beat the heat with some lemonade..it didnt work..it was still HOT!
We had a great time!